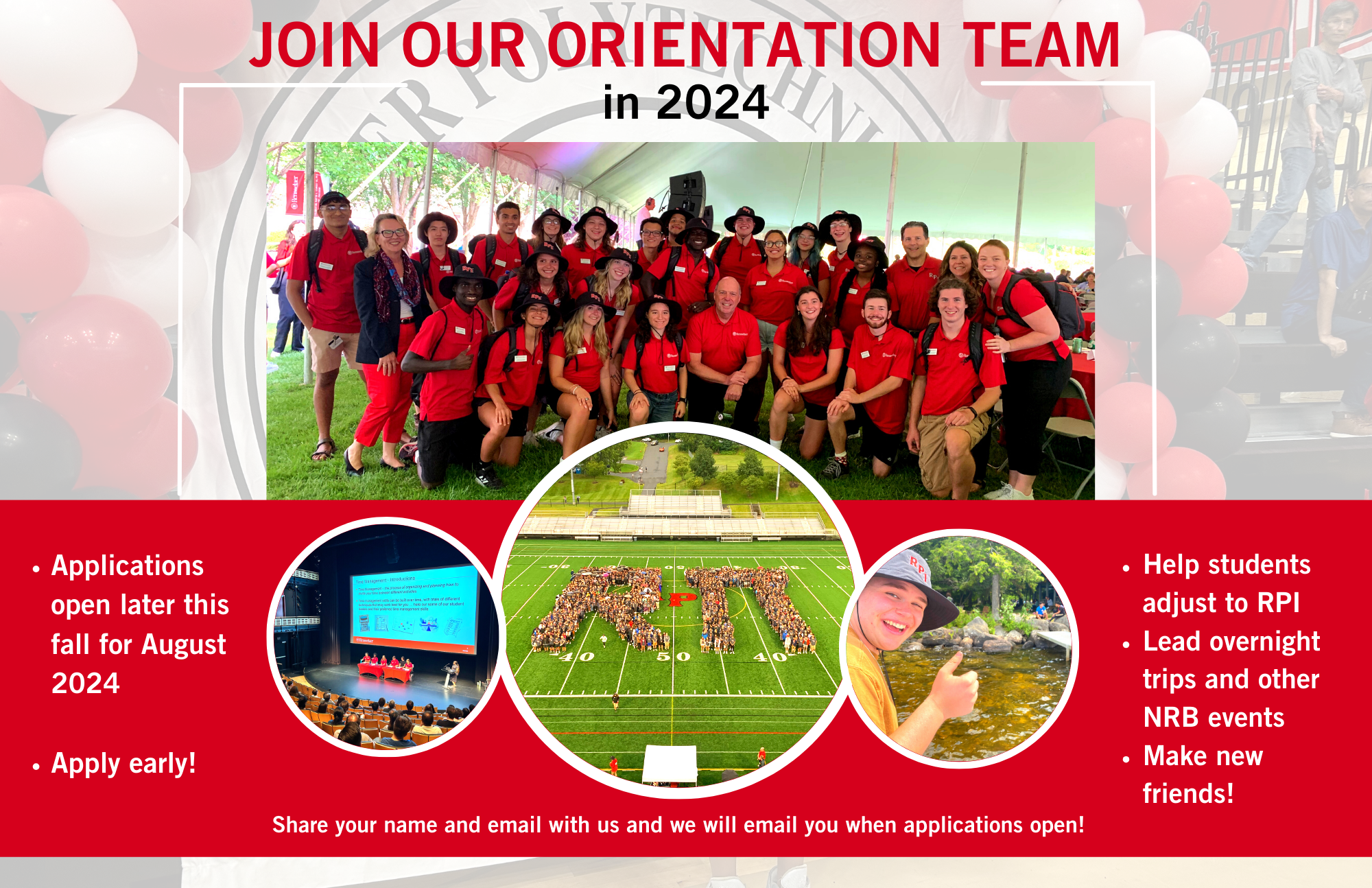 Orientation advisors are among the first students to welcome their peers to Rensselaer. They are typically enthusiastic about their experience, look for creative ways to engage with others, and are empathetic leaders who want to make the transition as smooth as possible. If this sounds like you, we would love for you to apply to our team for Summer 2024!
The application process is not currently open yet, check back in late 2023 / early 2024! 
The staff selection process will consist of a thorough committee review of materials presented by each applicant. Candidates will be informed via email if they are asked to move on to the interview process. Individual interviews and/or group interviews will occur in on a rolling basis throughout February and March. 
If selected, training sessions will begin in April. The expected commitment will be approximately August 20-August 30 for Training, Orientation, and NRB activities. These dates are subject to change based upon the calendar and specific needs for the year.