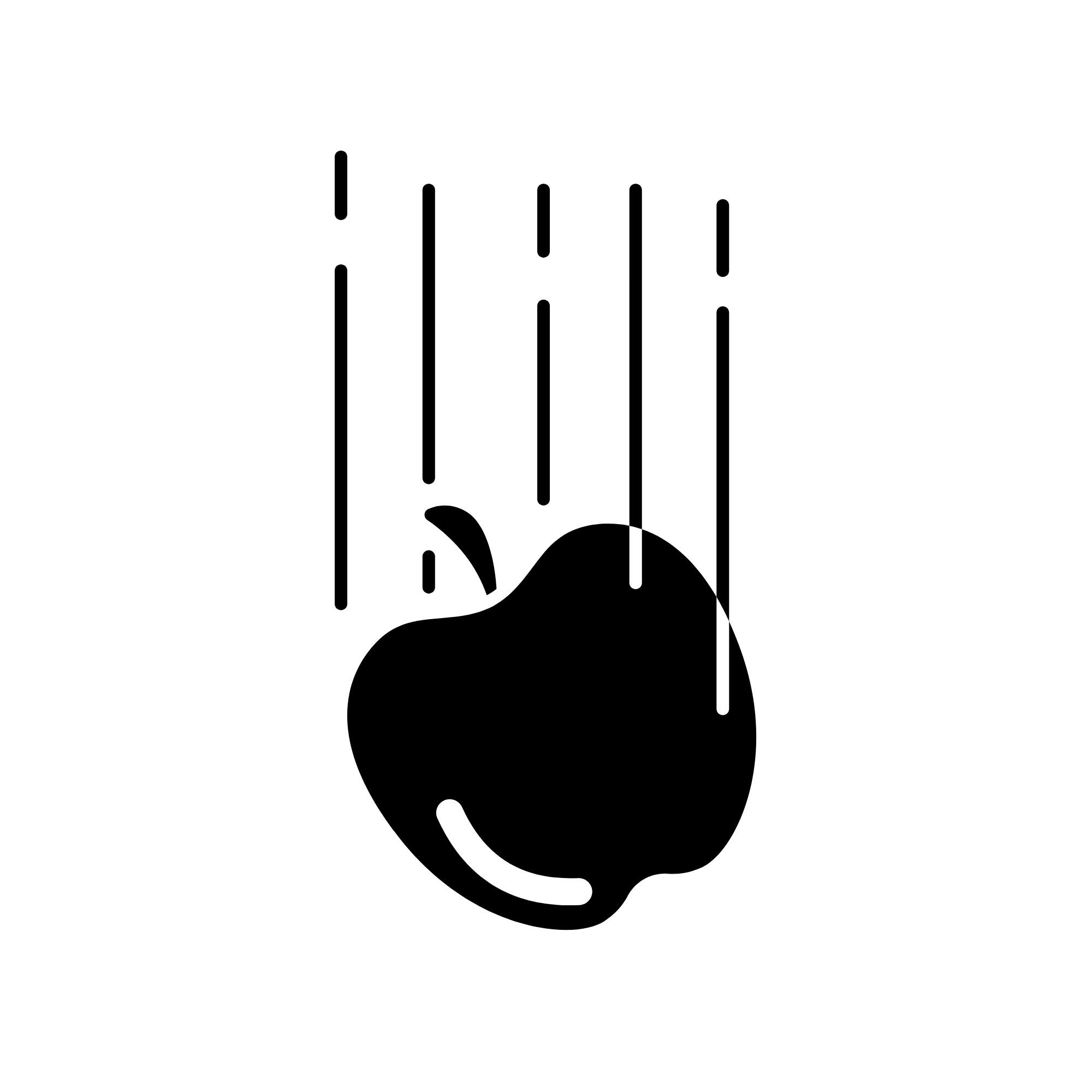 Occurring Weekly
4-4:30 | Planning for Your Away Semester, Check in at the CCPD
4:30-5 p.m. | Mindfulness Meditation, DCC 334 Sensory Room*
4-6 p.m. | Drop in Counseling, Interview Center
4-7 p.m. | Resume Review, Arch Away Counseling, CCPD
4-9 p.m. | Starbucks Cafe open, (Starbucks drinks and food available for purchase)

4-10 p.m. | Private Study rooms, Interview Center, DCC 335
4-10 p.m. | All classrooms are reserved as study spaces, unless otherwise noted.
5:00 p.m. | Success Labs, see weekly schedule below for details
6-7 p.m. | Mental Floss, see weekly schedule below for details
6-8 p.m. | Tutoring, Meet in DCC 337
8 p.m. | Sunset and Snacks, see weekly schedule below for details
*(new as of 6/8/22)
4-6 p.m. | "BEST OF THE WURST" Street Food Carnival, Russell Sage Dining Hall Patio
Students on the meal plan, swipe-in and get your wrist band for an all you can eat dinner at the Street Food Carnival. (Wrist bands can also be purchased on site for $12.30) Menu: Grilled Bratwurst with Sauerkraut & Stone Mustard on Pretzel Buns; Grilled All Beef Hot Dogs, Kimchi Slaw, Wasabi Mayo and Italian Sausage & Peppers
4-6 p.m. | Grow a "Green Head", DCC Great Hall
These cute do-it-yourself home grown plants add character to your home away from home. (Green thumb not needed) stop by the UPAC Programming club table to make your own version of a chia pet known as Green Heads.
5-6 p.m. | Success Lab: Studying for Exams and Finals, DCC 337
Learn proven ways to prepare for exams, managing test anxiety, and effective test-taking strategies.
6-7 p.m. | FREE BOOKS: Summer Reading, DCC Mezzanine
Looking for a beach read or something with a little more depth? Either way we've got you covered. In collaboration with our AWESOME library friends we have books to take and information on the incredible digital resources you already have access to. Come by and check out a book recommended by your class deans, the Student Success Discord, Student Life, and Faculty!
ALSO: Post Cards from the Arch and Mindful Coloring, DCC Mezzanine
8 p.m. Sunset and Snacks, DCC across from 337
Sno-Cones & Watermelon
What you missed on June 22, 2022
4-8 p.m. | School of Engineering Employer Night, DCC 308
Hear from employers offering fall and/or spring co-ops and internships about their current engineering opportunities. Format will be 30-minute employer info sessions followed by 15-minute Q&A. Please register for any/all sessions you would like to attend via Handshake (rpi.joinhandshake.edu) and contact the CCPD with any questions!
4pm – Entegris

5pm – Consigli Construction

6pm – Western Digital

7pm – GE
5-6 p.m. | Success Lab: Motivation II, DCC 337
Do you put things off until the last minute only to be disappointed by the outcome? Learn how to develop and maintain motivation to achieve goals to make change in your life. Whether you want to spend more time on school work or learn to play the piano, making change requires a specific set of steps to ensure success which can be achieved with the right equipment.
6-7 p.m. | Postcards from the Arch, DCC Mezzanine
Join us for this week's Mental Floss activity. Write a postcard to anyone, we recommend a grandparent - they want to hear from you! We will mail it anywhere in the world.
8 p.m. Sunset and Snacks, DCC across from 337
Variety Pies, by the slice