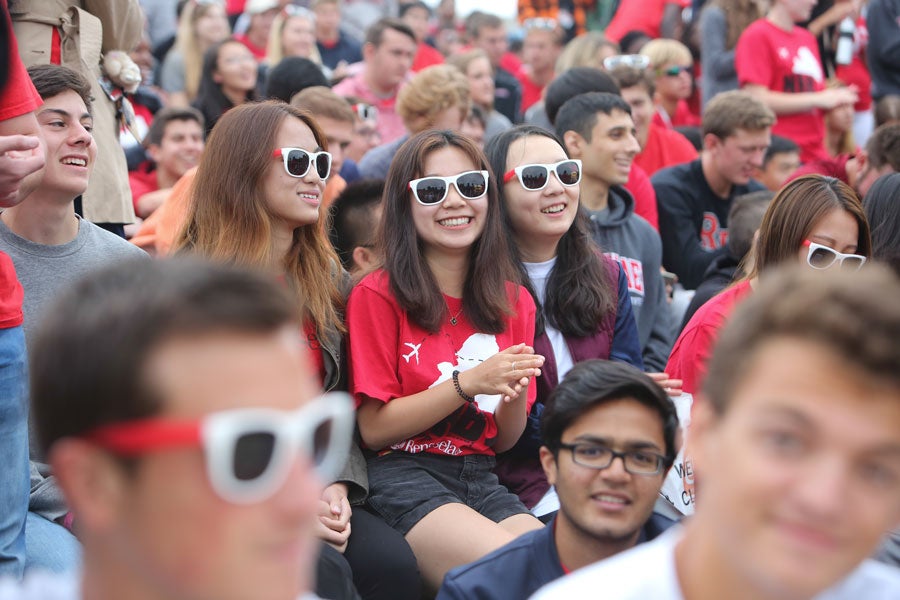 Class of 2024
For the health and safety of our students and families, orientation will be delivered remotely. FYE has created a robust summer schedule for both students and parents, so please check out our Timeline to see the full schedule. We will continue to add to the timeline throughout the summer, so please come back and visit the website for more updates.
We look forward to being a part of your successful first year at Rensselaer!
Rensselaer communications and information regarding COVID-19 (coronavirus)
NOW HIRING
Thank you for your interest in the Orientation Advisor Team for Summer 2021.
Please compile your answers to the essay questions in a word document and submit your completed application to apply for the Orientation Advisor position! Applications are due no later than January 31st. Please email fye@rpi.edu with any questions.
The staff selection process will consist of a thorough committee review of materials presented by each applicant. Candidates will be informed via email if they are asked to move on to the interview process. Individual interviews and/or group interviews will occur in February with offers by mid-March.
If selected, Orientation Advisors will likely work either 100% remotely or on a hybrid schedule in June, July, and August with most in-person responsibilities occuring in late August. Training sessions will begin in April and May.