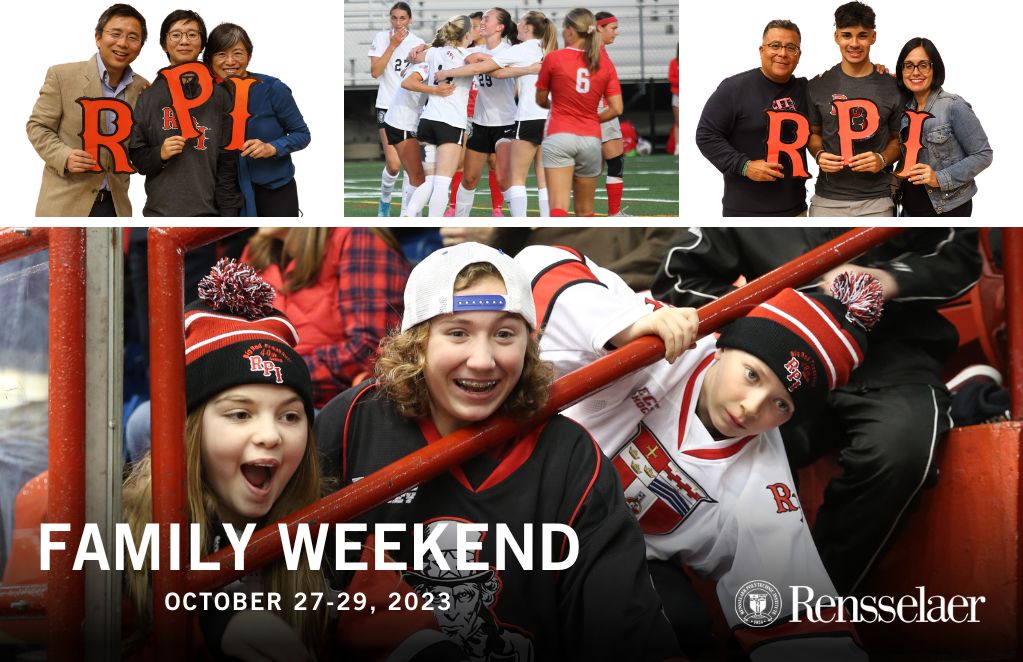 Welcome Families
Pre-registration will open October 3rd. Arrival on Friday, October 27th or Saturday, October 28th is your personal preference. We will have programs from mid-day on Friday through mid-day on Sunday, with the majority of programs taking place on Saturday. Hotel information can be found here.
Friday, October 27-Sunday, October 29
Call for Programs is live
We invite your department, club, or organization to submit a proposal to participate in Family Weekend 2023 October 27-29. These programs engage students and families with the Rensselaer Community and showcase all RPI has to offer. This is a great way to highlight your area and connect with our community. Please indicate your interest and program details here to reserve a place in the Family Weekend Schedule. If you have any questions, feel free to contact the Family Weekend Committee at fye@rpi.edu.