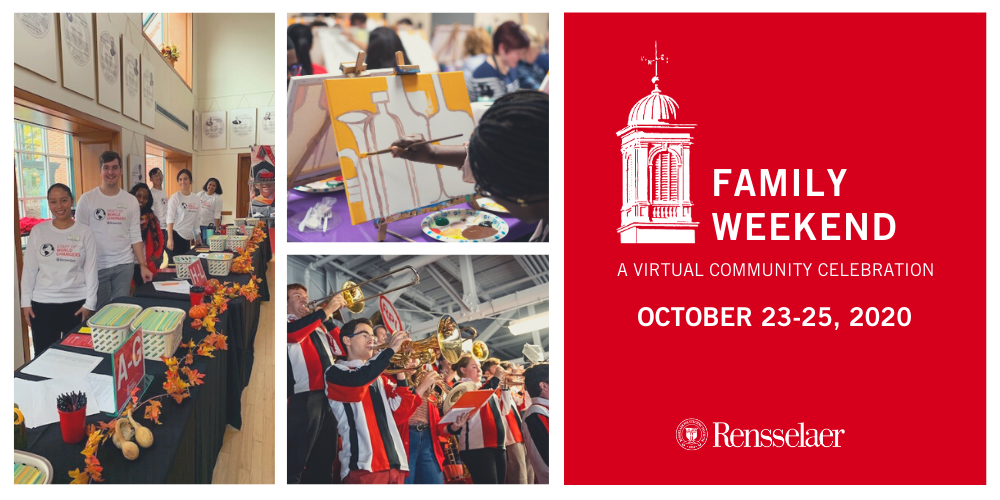 Dear Rensselaer Families-

As we head into a very non-traditional Family Weekend, we hope you join some of the many live virtual programs with your student. We also have a few possibilities to send them something; a personal note we will deliver, spooky treats, or maybe some Rensselaer gear from our bookstore. Please join us in celebrating being a part of the Rensselaer family, enjoy the programs, and we look forward to seeing you online. If you have any questions, feel free to contact the Family Weekend Committee at fye@rpi.edu.
Sincerely,
Family Weekend Committee
Family Weekend 2020 Events
Whether you are visiting a virtual classroom, having a coffee hour with our Counseling Center, playing trivia with our Men's Hockey team, or listening to live music, there are over 30 programs over the next week to participate in.
Send Something to Your Student
Recorded Sessions for Families
Some sessions and content are pre-recorded. Watch at your own pace!