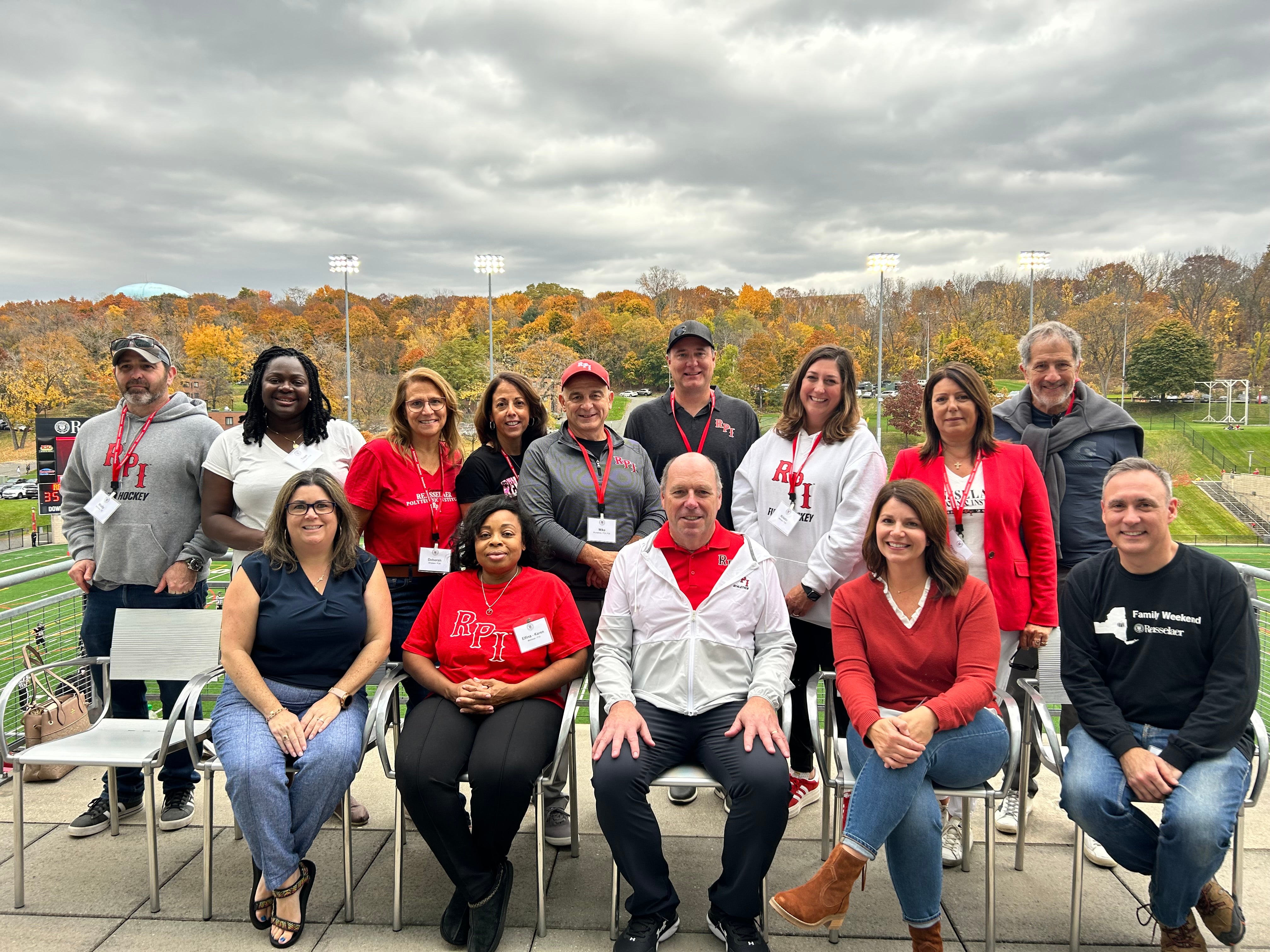 Purpose
The purpose of the Parents of Rensselaer Association Parents Council is to:
"Serve as Rensselaer Polytechnic Institute Ambassadors, representing the parents and family members of undergraduate and graduate students."
In this role as a council member and ambassador, you will:
Represent the parents of Rensselaer Association to the Student Success Office, Division of Student Life and the larger Rensselaer community.

Work to maintain the strong bond with the institution and identify areas for improvement

Help energize parent and family resources and involvement on the institutions behalf

Actively communicate with current and prospective families in home communities, online forums and when on campus, at Institution events

About The Council
The Parents Council consists of approximately 20 families/individuals, representing a diverse spectrum of students' degree programs, cohort, background, and affinity groups. Members are parents and family members of undergraduate and at times, graduate students.
This is a group of volunteer parents and family members committed to advancing the quality of academic, and college experience for undergraduate and graduate studies. The Council will provide feedback to the Student Success Office on issues of particular interest to parents and families.
The Parents Council directs the Parents of Rensselaer Association and meets monthly to discuss relevant institution issues and learn about Institution developments affecting the students. This awareness will empower the council members to proactively participate in the various communication channels to broaden and deepen community relationships in support of the Institution.
Join the Council!
The Student Success Office appreciates your interest in the Parents Council. The application process has closed for the 2023-2024 recruitment season. New members are added based on their commitment to the mission outlined above and their ability to bring the perspective on all aspects of the student experience. Applications for 2024-2025 will open in August 2024.