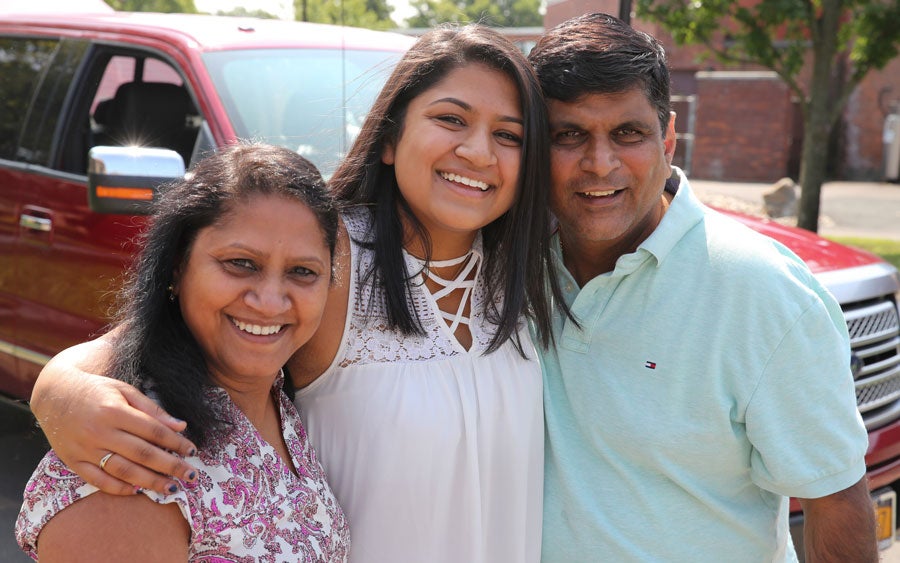 Mission
The Parents of Rensselaer Association Parents Council strives to share information and provide a forum to encourage involvement within the campus community so as to enhance the student experience. Through a partnership with parents, families, and Rensselaer, our goal is to foster our students understanding of self, respect for others, and comprehension of their role within the global community.
The purpose of the Parents of Rensselaer Association Parents Council is to:
Serve as ambassadors for Rensselaer Polytechnic Institute among the parents and family members of undergraduate students;
Represent the Parents of Rensselaer Association to the Student Success Office, Division of Student Life and the larger Rensselaer community;
Serve as an ongoing forum for building and maintaining a strong bond with the Institution;
Energize parent and family resources on the Institution's behalf by communicating with current and perspective families in online forums and at Institution events.
About the Council
The Parents Council meets regularly each year to discuss topics; learn more about Institution developments affecting students; and participate in broadening and deepening relationships in support of the Institution.
The Parents Council is made up of parents and family members of current undergraduate students. The Council consists of approximately 20 people, representing a diverse spectrum of students' degree programs and academic/class standing.
Join the Council!
The Student Success Office appreciates your interest in the Parents Council. The application process for new members will open in August 2021. The deadline to apply will be September 15, 2021, check back soon for the application link. New members are added based on their commitment to the mission outlined above and their ability to bring the perspective on all aspects of the student experience.