For over 30 years the Bridge Scholars Program has allowed entering students to participate in rigorous academic instruction in calculus and physics, and to develop the skills necessary for academic and personal success at Rensselaer. This program is invitation only through the Admissions Office. The six-week summer program is comprised of a two-week intensive on-campus program for participants to develop early academic and social success skills through academic mentoring, career development, access to academic support resources, and enrichment seminars that focus on excelling in the uniquely demanding Rensselaer environment. The two-week program is then followed by four weeks online in subject matter content. The summer culminates with students moving back to campus early to start their semester by participating in Navigating Rensselaer and Beyond overnight experiences and day trips. (Please note that, due to COVID19 campus protocols, adjustment may be made to in-person components of the program).
Contact Information
bridgescholars@rpi.edu
Students who successfully complete the requirements of the program will receive:
$2,500 scholarship per year, renewable
Costs for the summer program, including tuition, fees, housing, and meals covered
Advanced preparation in Physics, Calculus, or Computer Science.
Early access and exposure to campus life and resources
Their choice of a three-day, two-night adventure trip as part of Navigating Rensselaer and Beyond
A chance to make connections with key university upper-class mentors, faculty, staff, and administrators
Tips for developing good study habits and time management
Hands-on experience with the academic rigor at Rensselaer
Ability to meet and network with Rensselaer faculty, staff, and upper-class students
Preference for the Garnet Baltimore Research and Entrepreneurial Scholars program and assistance in obtaining a research and entrepreneurial experience experience
(Note that program benefits are subject to change at Rensselaer's discretion).
Students must complete the following to be eligible for program benefits:
Six-week academic readiness course in either calculus or physics

Two (2) weeks on campus
followed by four (4) weeks online.

Student Orientation
Navigating Rensselaer and Beyond Overnight and Day programs
Academic year meetings and workshops, not to exceed one hour per week
Research or entrepreneurial activity with Rensselaer for students who apply and meet eligibility criteria
Some funded positions are available through the Garnet Baltimore Research and Entrepreneurial Scholars program
This program is by invitation only, and students are identified by Admissions. To be eligible, students must have paid their deposit confirming their enrollment at Rensselaer for the fall semester. International students and students enrolling at other institutions are not eligible to participate in this program.
We offer a series of annual events, communications and supports for all Bridge Alumni. Previous events have included receptions during Family Weekend, social and academic gatherings throughout the year, and invitations to special events.
Dean Kengne remains a resource for Bridge Scholars throughout their undergraduate experience.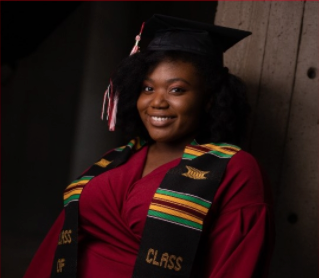 "Throughout the Bridge program, I was introduced to many staff and faculty. They all seemed to be genuinely interested in my success as a student. The relationships I built with these community members only strengthened during my first semester. So much that when I decided to change majors, one of the professors from Bridge took on the role of being my academic advisor.

Bridge played a huge role in my adjustment to college. In my time at RPI, I have faced many personal issues. Each time, I knew exactly where to go for help. I was comfortable with doing so because the staff had already shown me they were invested in my success. Now, in my third year, I am always excited to see fellow Bridge scholars walking around campus. I make a conscious effort to say hello and ask them how their time at RPI is going so far. If they need help, I try to give them advice, or even help if the problem is math homework. I am very proud to call myself a Bridge Scholar!"
Funding
The Bridge Scholars Program at Rensselaer Polytechnic Institute is funded, in part, through the Louis Stokes Alliances for Minority Participation (LSAMP) Program - a National Science Foundation program intended to support historically underrepresented students in the STEM fields. This program is aimed at increasing the quality and quantity of students successfully completing science, technology, engineering and mathematics (STEM) baccalaureate degree programs, and increasing the number of students interested in, academically qualified for and matriculated into programs of graduate study. LSAMP supports sustained and comprehensive approaches that facilitate achievement of the long-term goal of increasing the number of students who earn doctorates in STEM fields, particularly those from populations underrepresented in STEM fields.
LSAMP was named in honor of former congressman, Louis Stokes, who spent his life serving and defending those in need.